The Song of Salzburg
December 15, 2003, by Bill Cawthon
Last week, I had the pleasure of attending two holiday choir concerts in which our younger daughter was participating. Wendy is a member of the Labay Middle School Choir, directed by Amy Moore, Angela Eads and Anna Moustakakis. The first concert was at a local church and the performance was wonderful. When they broke into "Riu, Riu, Chiu," a sixteenth-century Spanish carol, it was hard for me to believe I was listening to young people in their early teens.
The following night, the Labay choir participated in a larger program at a local high school. I hope you'll excuse a bit of parental pride when I say that, once again, they were first-rate. Their hosts, the Cypress Falls Choral Department, directed by Nora Klier and Danielle Laird, presented a very enjoyable program and the evening passed too quickly.
At the end of the concert, all of the choirs joined together in singing "Silent Night." In all of music, there is little to compare with the sound of many voices united in song. The auditorium filled with the melody and the experience was almost overwhelming.
Life presents us with moments that shine like jewels in our memories. No recording can capture them; no words can express them in their fullness. This was one of those gems and knowing my daughter's voice was among its shining facets makes it glitter even more brightly.
Without a doubt, "Silent Night" is one of the greatest songs of the Christmas season. Every year, millions of people sing it in hundreds of languages around the world. A great body of myth has grown up about the creation of "Silent Night" and it has been attributed to several composers. But the truth about the carol's origins has come to light only in the past decade. In reality, we owe this lovely song to an Austrian priest determined to bring Mass to his parishioners in their native tongue.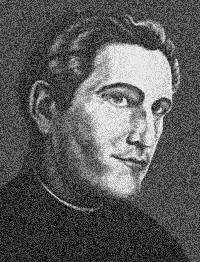 Father Joseph Mohr (1792-1848)
Mention Salzburg, Austria to hobby fans and they probably will think of Roco, a leading manufacturer of model trains and 1:87-scale military models. But Salzburg is also where Joseph Mohr was born on December 11, 1792. He grew up in a small room at 31 Steingasse with his mother Anna Schoiber, his grandmother, two half-sisters and a cousin. His father, Franz Joseph Mohr, a 28-year-old soldier from Mariapfarr, deserted his mother without the benefit of marriage. Bearing a child out of wedlock was a criminal offense at the time and Anna Schoiber was fined an amount equal to her annual income. Fortunately, the town's executioner, Franz Joseph Wohlmuth, was a wealthy man and offered to adopt Joseph as his godchild. In another stroke of good luck, Johann Nepomuk Hiernle, choirmaster at the cathedral happened to hear Joseph singing. Impressed by the youth's talent, he helped the young Mohr receive an education. In 1808, when Hiernle could no longer provide funding, Mohr became a musician at the Benedictine Monastery in Kremsmuenster, Upper Austria, where he continued his studies at the Lyceum (high school). In August 1811, Mohr was accepted into the seminary.
On August 21, 1815, Joseph Mohr was ordained in the Roman Catholic Church and sent to his first parish. Ironically, Mohr's new assignment was a pilgrimage church in the village of Mariapfarr, where his real father had grown up. It was here he met his grandfather for the first time. Sadly, Mohr's grandfather died just a few months later, but they spent one Christmas together.
Unlike the more formal services, Christmas Eve Mass in Mariapharr added German singing and folk instruments to the traditional Latin. This was an inspiration to the guitar-playing priest who wrote the words to his own Christmas song, "Stille Nacht, Heilige Nacht," the following year.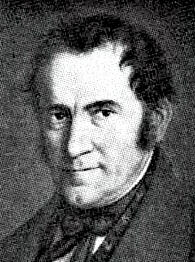 Franz Xaver Gruber (1787-1863)
Poor health meant a transfer back to Salzburg in 1817. Following his recuperation, Mohr was assigned to the parish of Father Joseph Kessler at St. Nicholas Church in Oberndorf. Father Kessler was unusually liberal priest and Mohr flourished as the two arranged German-Latin masses similar to the holiday service in Mariapharr. It was here Mohr met Franz Xaver Gruber, a local music teacher who also served as the church organist. Five years older than Mohr, Gruber was the son of a linen weaver from Unterweizberg, Austria. Gruber's father disapproved of his son's musical leanings and it was against his father's wishes that Gruber learned to play the violin and studied organ. He began teaching school in Arnsdorf, Austria in 1807 and became the organist at St. Nicholas in 1816.
Fortune never smiled on Joseph Mohr for very long. Although the new services were popular with the congregation, they met with great resistance from the church hierarchy. Father Kessler was replaced by Georg Heinrich Nöstler, who refused to allow German to be used in the service. Compounding Mohr's problem was the fact he was far more popular with the parishioners than Father Nöstler. Nöstler went to church authorities in Salzburg, complaining about Mohr's new methods. When Mohr's obvious success led to the dismissal of the charges, Nöstler resorted to spreading rumors about Mohr's childhood and succeeded in turning the congregation against Mohr. Even Franz Gruber avoided him, though that may have been mostly to protect his teaching job.
This brings us to 1818. Rejected by his flock for circumstances over which he had no control, the future was bleak for the 26-year-old Mohr and his dreams of a more meaningful religious service. Then something wonderful happened; the organ broke down just before Christmas. We will never know why the organ stopped working. Officially, mice were blamed for the damage, but it might have been rust or perhaps Franz Gruber saw a way to help his friend without risking retribution. In any event, a traditional service was out of the question and Nöstler, in desperation, allowed Mohr and Gruber to perform an alternate mass. Mohr asked Gruber to compose a melody to go with his words.
So, at the midnight mass on Christmas Eve, the congregation of St. Nicholas Church heard the first performance of "Stille Nacht, Heilige Nacht." It was sung by Joseph Mohr and Franz Gruber. Mohr played the accompaniment on his guitar and Gruber directed the choir as they repeated the last two lines of each verse in four-part harmony.
The mass was a success, but the disagreements between Nöstler and Mohr persisted. By the summer of 1819, Mohr had had enough and requested a transfer. That fall, he went to the parish at Kuchl. Over the next nine years, he moved nine more times before he was finally given his own parish in Hintersee in 1827. Ten years later, he moved to his final posting as vicar of Wagrain, a small village near St. Johann.
Mohr never prospered from his musical gift to the world. On December 4, 1848, a week shy of his fifty-sixth birthday, Father Joseph Mohr died in the small village of Wagrain without enough money to pay for a funeral. A devoted priest, Mohr had given all he had to those who needed it.
Franz Gruber continued teaching in Oberndorf until 1829. He later served as the headmaster of a school in Berndorf and played the organ and directed the choir at Hallein until his death in 1863.
It was Karl Mauracher, a master organ builder and repairman from the Zillertal, who is responsible for bringing "Stille Nacht" to the world. While there's no proof one way or the other, legend says when Mauracher finished repairing the St. Nicholas organ, he asked Gruber to try it out. Gruber played "Stille Nacht." Mauracher was so impressed with the piece he got a copy of the music and took it home with him. Soon, the Strassers, a traveling family of folk singers from the Zillertal, incorporated the "Tyrolean Folk Song" song into their repertoire and included it in a holiday performance in Leipzig, Germany, in 1832.
Another family of Zillertalers brought the song to America. The Rainers sang the carol at the Alexander Hamilton Monument outside New York City's Trinity Church in 1839.
By the 1840s, "Stille Nacht" was already well known in Lower Saxony. Prussian King Frederick William IV had the Cathedral Choir sing it for him every year during the holiday season.
During this period, several changes were made to Gruber's original melody, as the carol became the holiday standard with which we are familiar. Ironically, by the time the song had become famous throughout Europe, Gruber had difficulty persuading music authorities that he was the original composer. Everyone assumed the tune came from Haydn, Mozart or Beethoven, a belief that persisted into the Twentieth Century.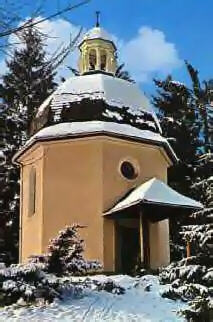 The Silent Night Chapel is built on the original location of the St. Nicholas Church in Oberndorf.
The controversy was finally laid to rest about six years ago when an arrangement of "Stille Nacht," handwritten by Joseph Mohr, was authenticated. In the upper right hand corner of the arrangement, Mohr wrote, "Melodie von Fr. Xav. Gruber." The manuscript dates from about 1820 and is the music written for guitar accompaniment.
Today, "Stille Nacht" is an Austrian national treasure. There, it is traditionally not played until Christmas Eve and commercial use is forbidden (what a concept!). Salzburg has a "Joseph Mohr Birthplace Exhibition." In neighboring Arnsdorf, you can see the schoolhouse where Franz Gruber lived with his family and the church where he was the organist and choir director. About four miles away is the Silent Night Memorial Chapel and Museum. The chapel is located over the site of the nave of the original St. Nicholas' Church, which had to be torn down in the early Twentieth Century because the Salzach River's frequent flooding had damaged its foundations. Every year on December 24, at 5 p.m. a special service is conducted here which ends with a rendition of "Silent Night" in its original format.
In the hamlet of Wagrain, you can still attend worship services in the church where Joseph Mohr preached and view his grave located in the churchyard across from the Joseph Mohr School.
"Stille Nacht" became "Silent Night" sometime between 1860 and 1867, with most sources saying the year was 1863, the same year Franz Gruber died. While the date may be uncertain, there is no doubt the translation was done by an Episcopal priest named John Freeman Young (1820-1885). Rev. Young was fond of translating German songs, and wrote the lyrics in use today while he was assigned to Trinity Church in New York City. Rev. Young later became the second Bishop of the Episcopal Diocese of Florida.
If you would like to learn more about the history of "Silent Night," a good place to start would be Bill Egan's Silent Night Museum. Mr. Egan, a retired Navy photojournalist, has spent years researching the history of the carol. In 2000, he was presented the Gold Medal of Honor of the Republic of Austria for his "Silent Night" research. I want to thank Mr. Egan for his assistance and permission to use the images of Joseph Mohr, Franz Gruber and the Silent Night Chapel.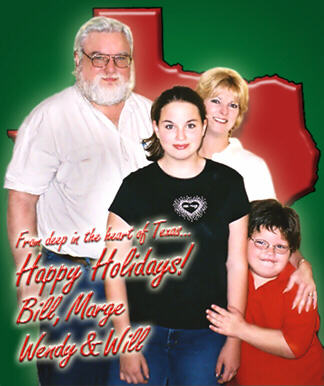 This is my last column for the year. There's still some shopping to do and I want to take some time to enjoy some of the models I have cleverly disguised as Christmas displays. I recently received the 2003 Herpa holiday truck and it is really nice; the black Volvo tractor looks great with the gold accents and the trailer graphics are first-rate. But the centerpiece is definitely our Playmobil Santa in his new BMW Z4 Roadster, carefully positioned next to eight jealous reindeer. [Well, it's carefully positioned whenever Will isn't playing with it.]
There's still a little time to remember the model fans on your gift list and perhaps drop a few hints to your loved ones that you would enjoy something new for the collection or layout.
There's also definitely time to give something to those less fortunate. Write a check, take part in a food drive or help your church's local outreach efforts. You will make the holidays special; not just for someone else, but for yourself as well.
Marge, Wendy, Will and I want to wish all of you a safe, joyful, and music-filled holiday season and a very happy 2004.
See you next year!
- Bill Cawthon
Bill Cawthon is an award-winning modeller and collector. His primary modeling interests are model railroading and vehicle models in 1:87 and 1:160 scales. He has written numerous articles for regional and division NMRA publications and is a contributor to the newsletter of the 1-87 Vehicle Club. He follows both the automobile industry and the European scale vehicle industry.
In real life, Bill is a full-time marketing and public relations consultant for the high-tech industry. He lives in Houston, Texas with his wife and four children.
Bill writes bi-weekly for Promotex Online. To learn more about him, click here.